Spindrift Recording Service

Concert recordings and demo recordings in and around Lexington, Massachusetts

Specializing in classical chamber music
Services
Basic recording ...
1-hour concert recording $70
2-hour concert recording $120
A soundcheck 1/2 hour before your concert provides best results.
1 CD master provided, with an single track of the whole concert.
Transfer to CD ...
Editing and transfer to CD $50-$100
(typically 2 to 4 tracks for $50; 20 or more tracks for $100)
In my studio I transfer the recording to the computer, edit into tracks, remove pauses, and remove applause if desired. If applause overlaps the music, you can let me know how to handle it.
2 edited CD masters in windowed paper sleeves provided.
Equipment ...
SoundDevices 744T HardDisk Recorder
Rode NT5 microphone pair
Also available: Rode NT4 stereo mic, Earthworks omni mic pair, AKG C1000S mic pair
Summary of costs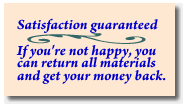 Total cost for a short concert recording and editing


maximum of $140 plus shipping and sales tax

Total cost for a full-length concert recording and editing


maximum of $220 plus shipping and sales tax
Shipping approx $3 for up to three discs

Additional CD copies $5, plus shipping if applicable
Sales tax additional
Call to Schedule
Call me, Pamela Marshall, at 781-862-0884 or contact us online to schedule your concert or recording session.
Clients and Testimonials
Read what customers have to say about their recordings.