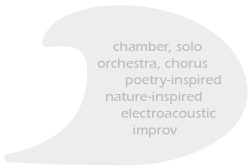 Welcome!
Here you'll find my contemporary classical music for many instrumental and vocal combinations. Browse the Sheet Music Catalog and CD & Downloads page. Check out my projects. If you don't find something for your instrument, contact me so we can collaborate on something new.
Pam's Music in Concert
May 12 2017 : Arlington-Belmont Chamber Chorus, Belmont MA: Songs from a Quaker Heart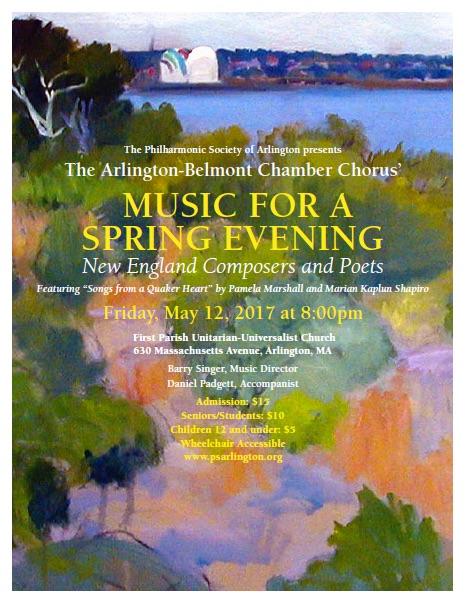 Spindrift Store
I've revamped the Spindrift store (see the feature list)
Try out these titles:
Let me know what you think - especially if something isn't working right.
20 Improv Ideas E-Course
Do you wish you could improvise?
Practice free-style improvisation when you practice your instrument.
It's fun & musically rewarding!
20 Improv Ideas
Free email lessons in your inbox.
Read more about improv in my Elusive Music blog: "Free-Style Improv Basics"